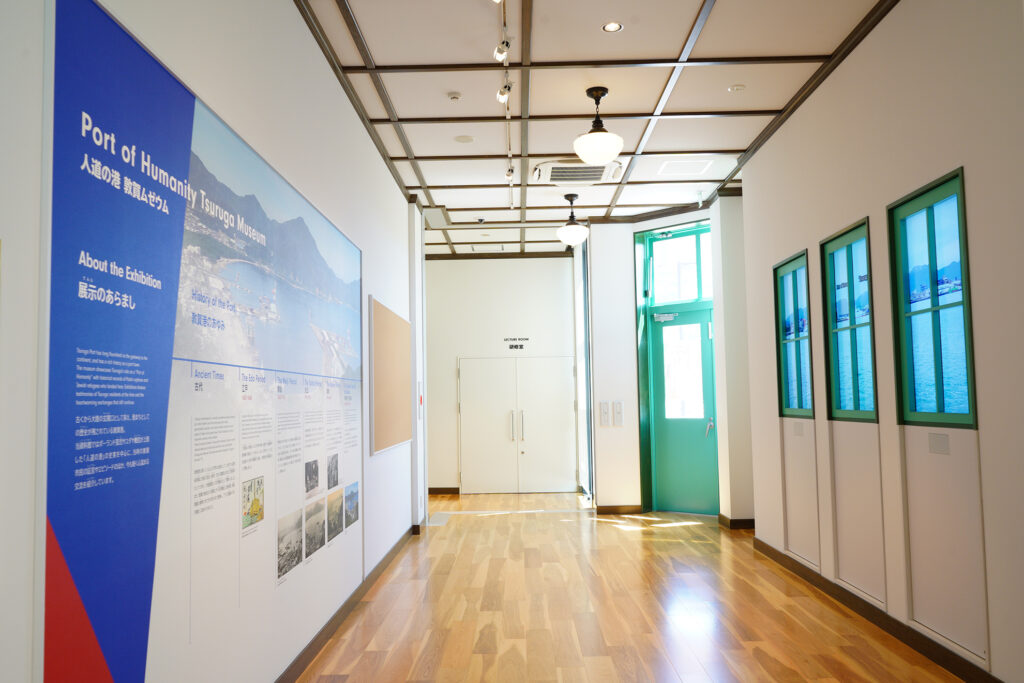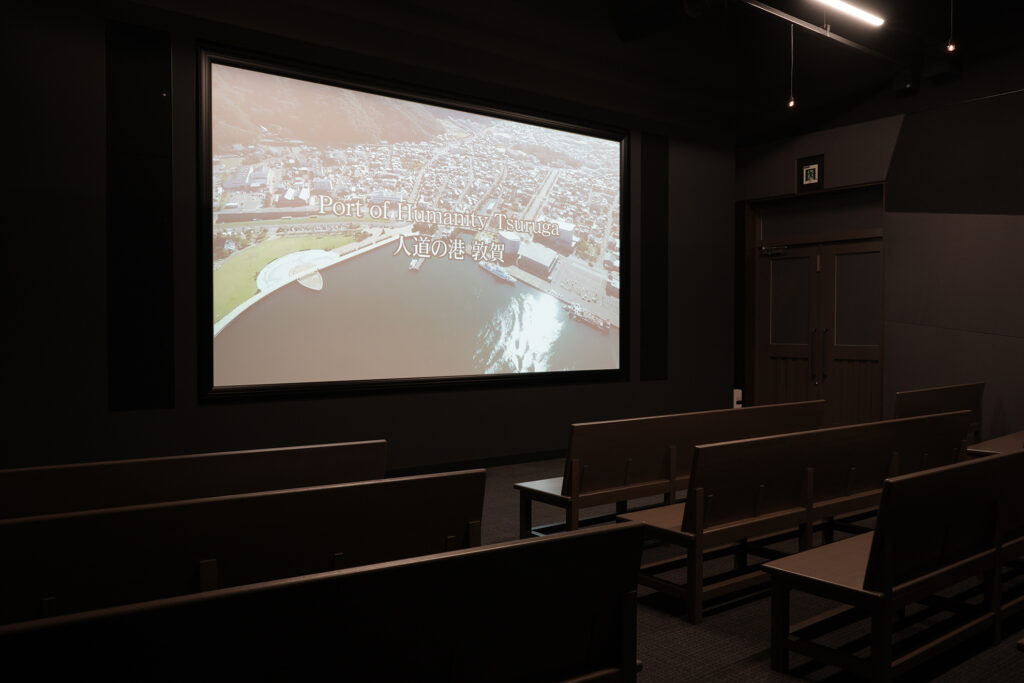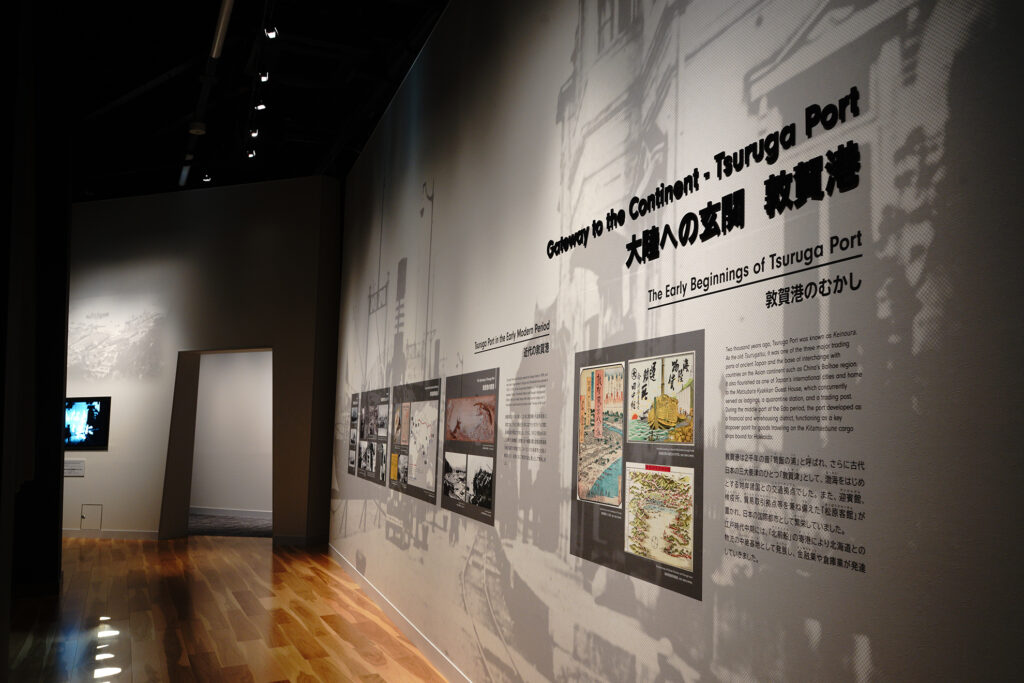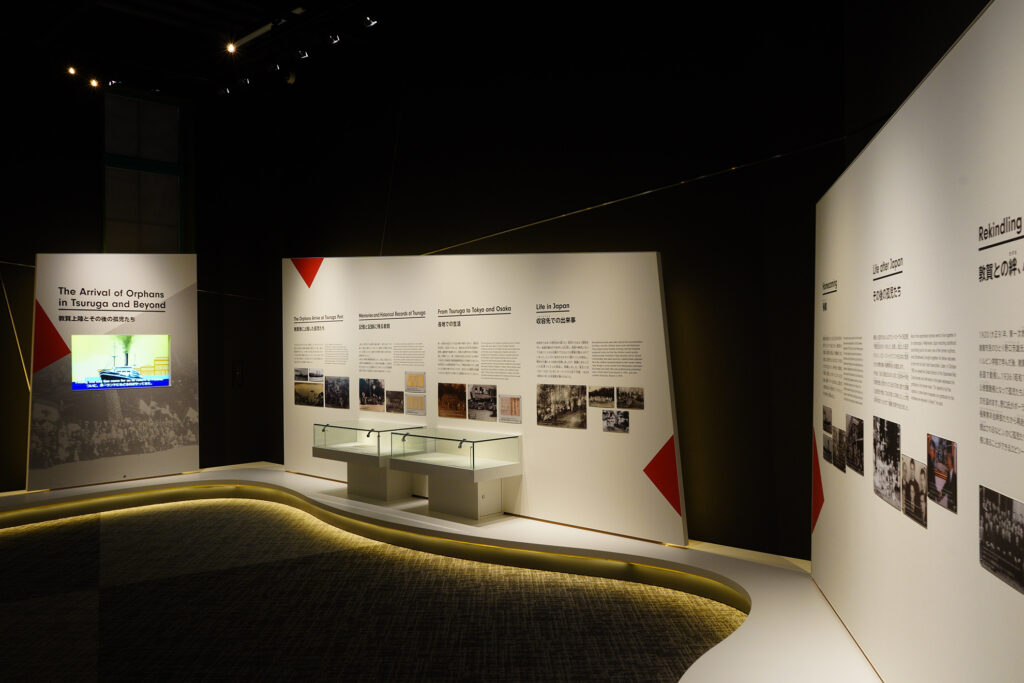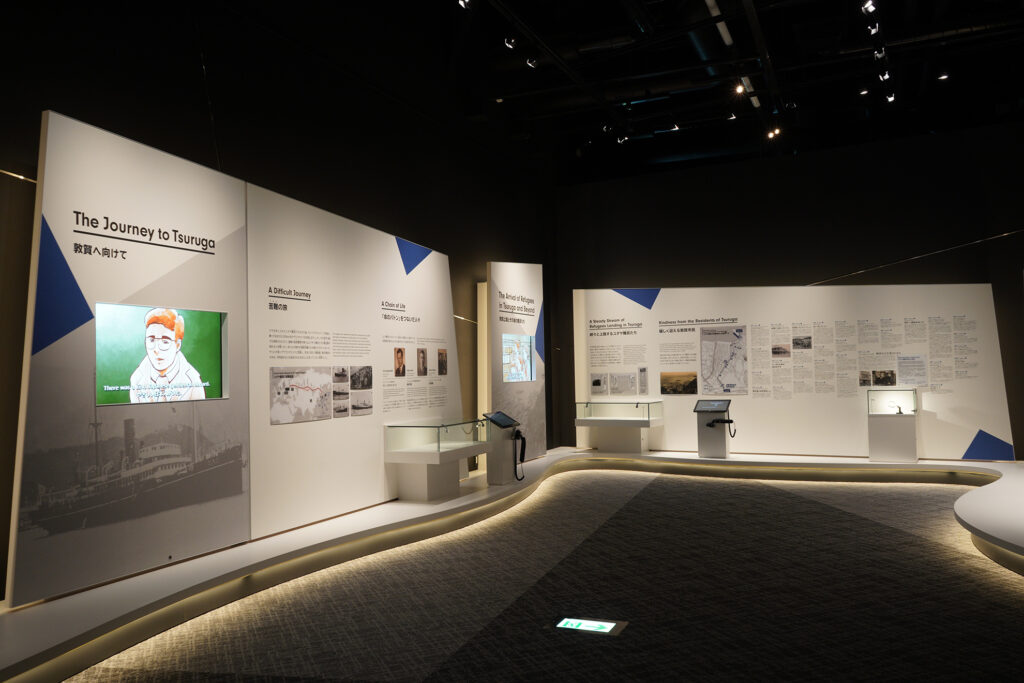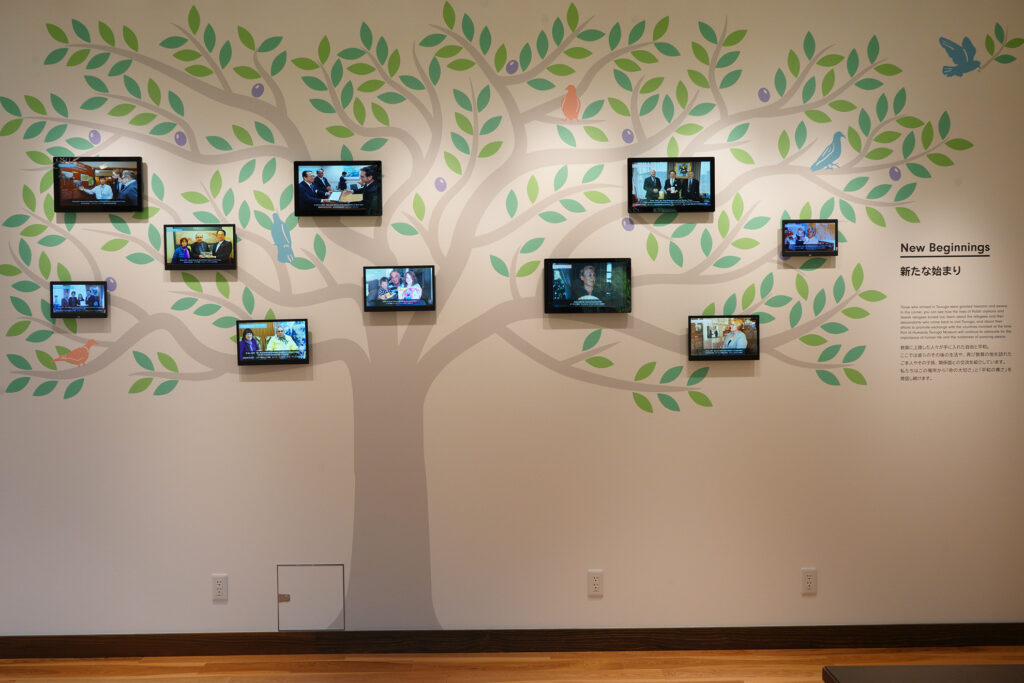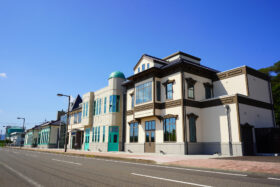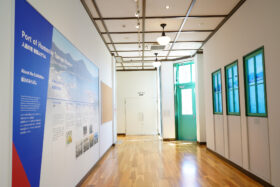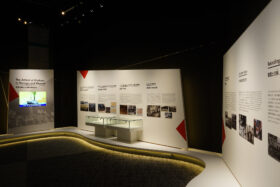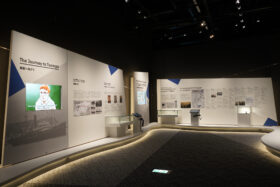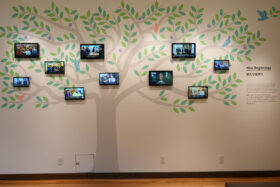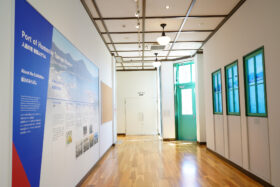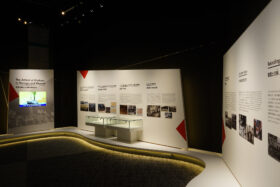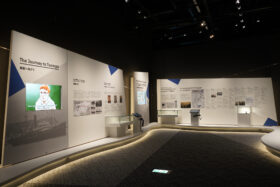 Tsuruga Port: Telling Stories of Life and Peace
From the late 19th century to the mid 20th century, Tsuruga Port served as a hub of transportation to and from Europe, and was the sole port in Japan where orphaned Polish children were allowed to come ashore during the 1920s, and likewise for Jewish refugees with "visas for life" during the 1940s. The Port of Humanity Tsuruga Museum focuses on the history of these orphaned Polish children and Jewish refugees, who eventually arrived in Tsuruga after terrible hardships. The museum also features quotes from local residents and anecdotes from the time, as well as heartwarming interactions and connections that continue even today, to share the value of life and the value of peace. On November 3, 2020, the museum celebrated its grand reopening. The exterior features four buildings* that actually existed around Tsuruga Port in the first half of the 20th century, restored for this museum, while the interior's exhibits include a theater, which introduces the history of this "Port of Humanity," as well as displays featuring animations. *These four restored buildings are the Customs and Baggage Inspection Office, where baggage brought in via international routes was inspected; Tsuruga Port Station, used by Europe-Asia International Express trains; the Owada Marine Transportation Department, which conducted cargo handling and other related work at the port; and the Russian Volunteer Fleet Office, which operated the regular sea routes to and from Vladivostok.
Facility Guide
Overview
This area introduces the history of Tsuruga Port, with a focus on each period from ancient times to the present day.

Theater
The video shown at the museum theater provides background on why the orphaned Polish children and Jewish refugees came to Tsuruga Port, as well as other stories related to Tsuruga's "Port of Humanity.

Tsuruga Port: Gateway to the Continent
This area features drawings and photographs to provide a closer look at the development over time of Tsuruga Port, where the orphans and refugees arrived.

Polish Orphans
This area introduces the historic background of the Polish orphans who were rescued in Siberia, the way they were rescued, and what happened after their arrival in Tsuruga.

Chiune Sugihara and the Rescue of Jewish Refugees
This area introduces the historic background of the Jewish refugees' arrival in Tsuruga, the people who offered them helping hands, comments from local residents who witnessed these events at the time, and more.

Connections
This area focuses on the later lives of the people who arrived in Tsuruga, including their later visits and visits by their family members to Tsuruga, as well as interactions with the countries involved, through videos and other media.
Traffic access

By car: Approx. 10 min. from Tsuruga IC on the Hokuriku Expressway
By bus: Take the Tsuruga Excursion Line Bus (Tourism Route) from JR Tsuruga Station to Kanegasaki Ryokuchi Bus Stop (approx. 10 min.).
Click here for bus times and transfer information.
By taxi: Approx. 10 min. from JR Tsuruga Station

Address

23-1 Kanegasaki-cho, Tsuruga City, Fukui Prefecture

Parking

Kanegasaki Ryokuchi Park parking lot (128 car spaces, 5 bus spaces)

Hours

9:00 a.m. to 5:00 p.m. (last admission 4:30 p.m.)

Closed on

Wednesdays (or the following weekday if Wednesday is a holiday) and new year holidays

Fees

Adults ¥500, Children 4–12 years old: ¥300
For groups of 20 or more: Adults ¥400, Children 4–12 years old: ¥240
Children under 4, people with disabilities, and their assistants (1 assistant for each person) admitted free