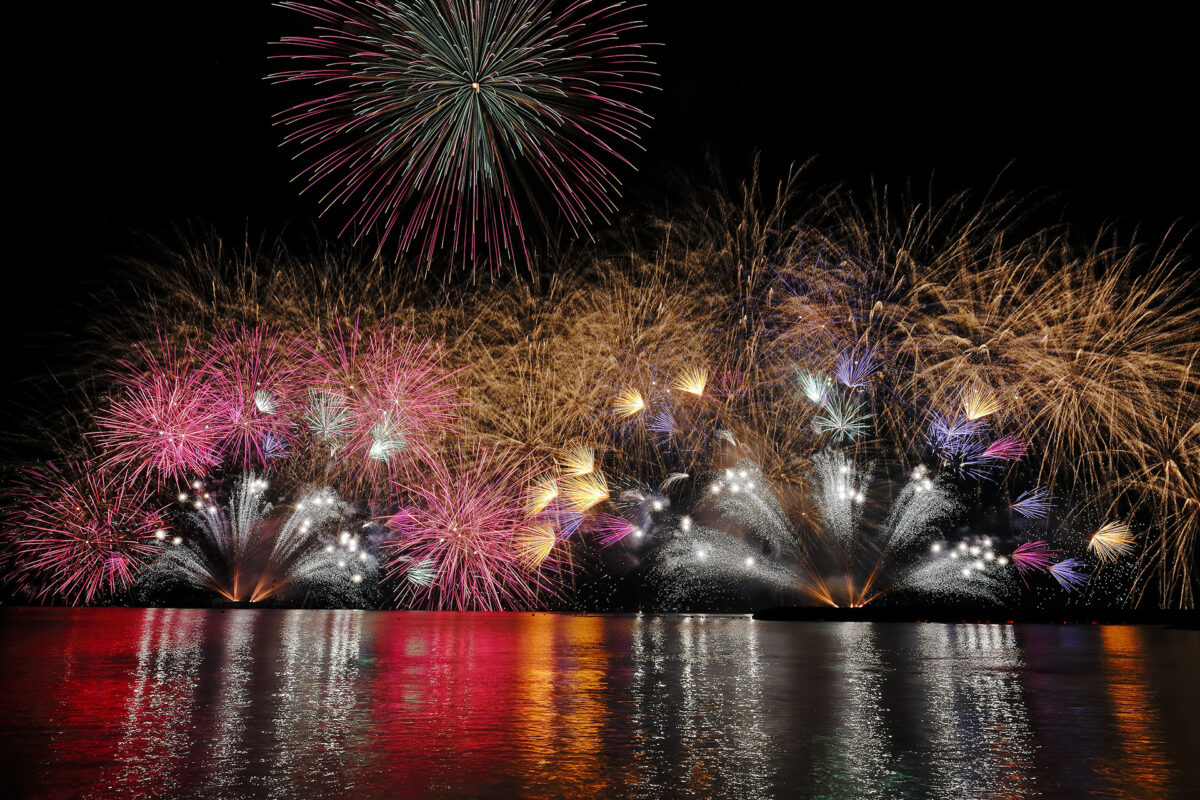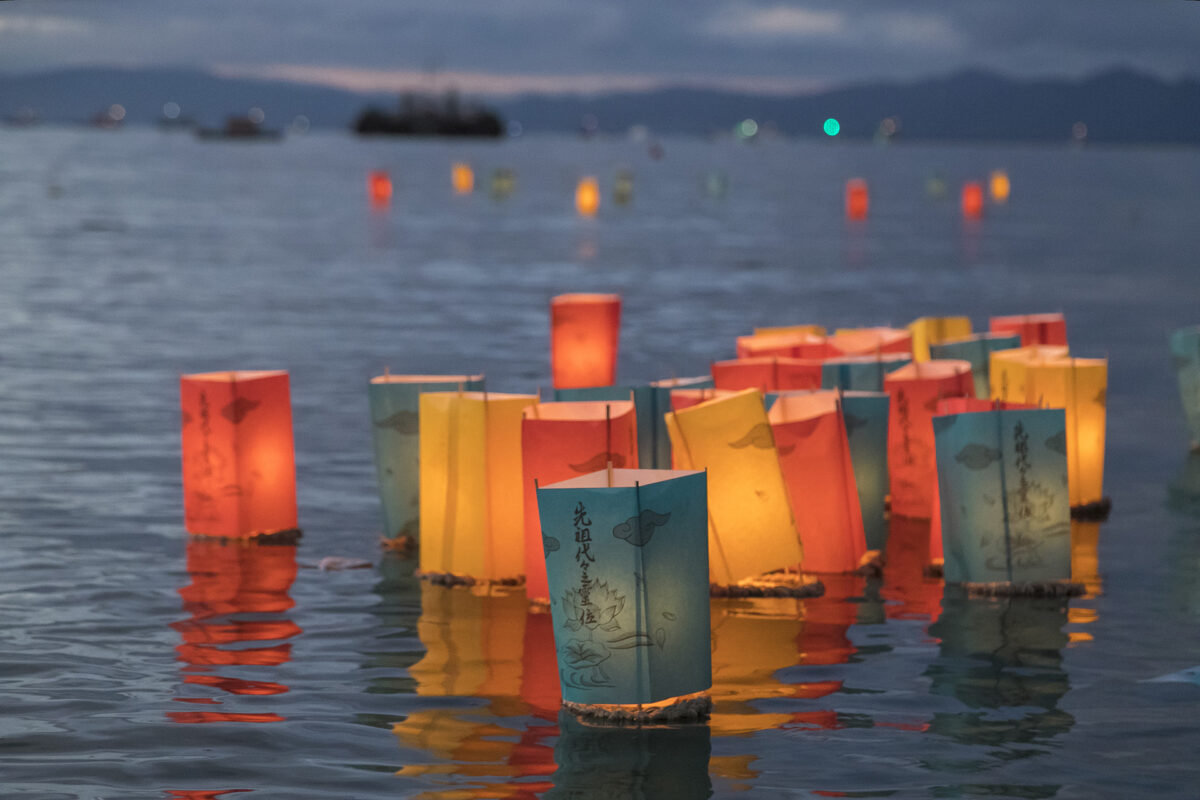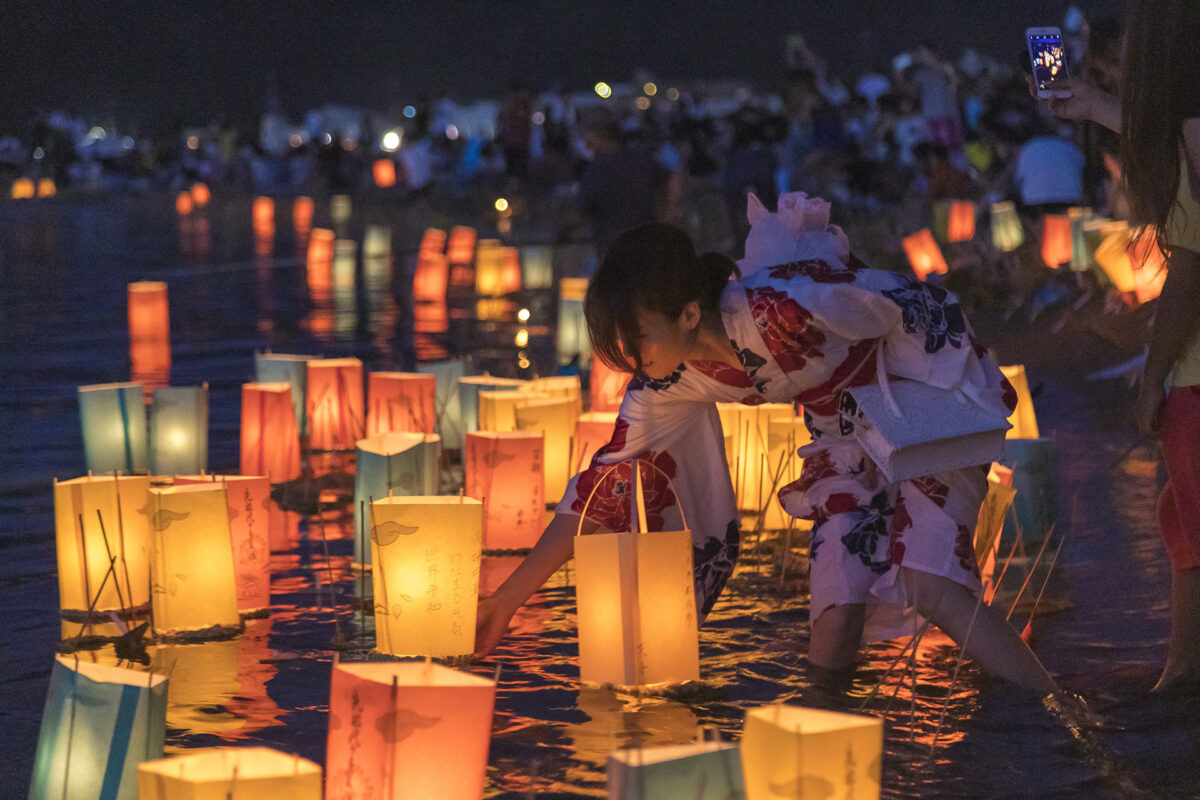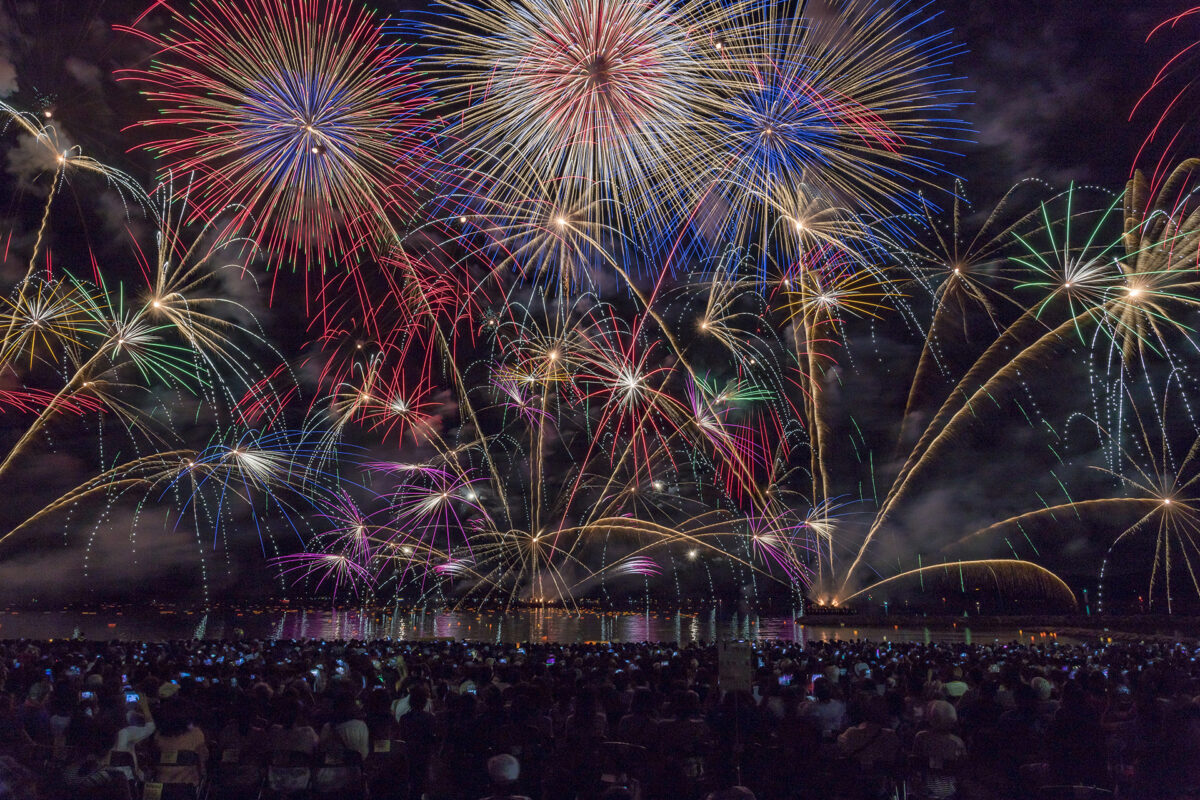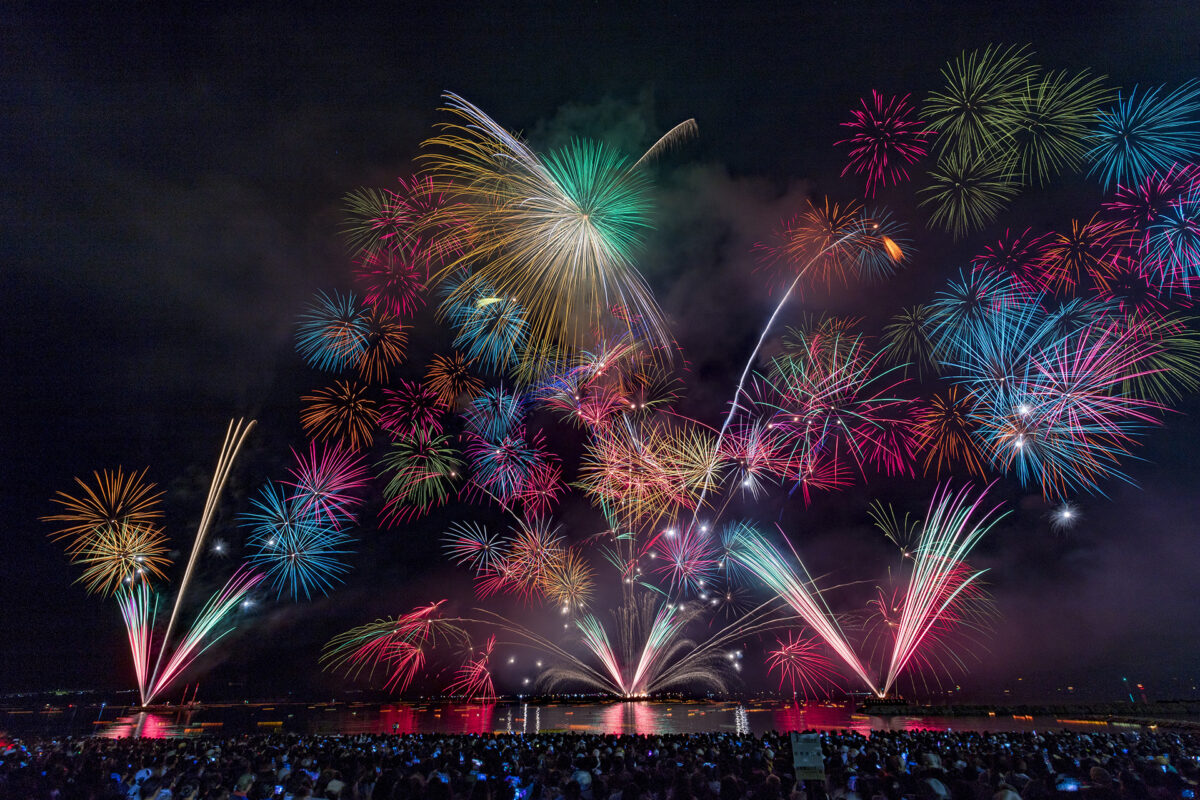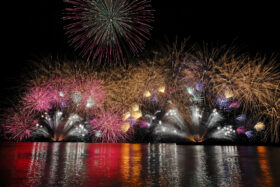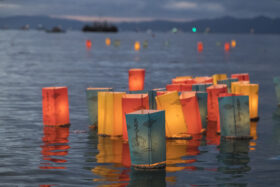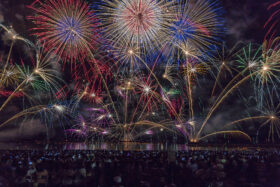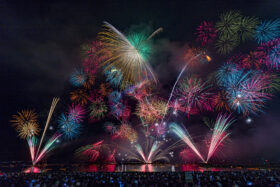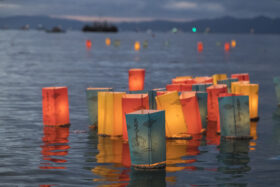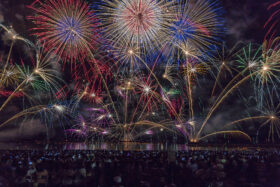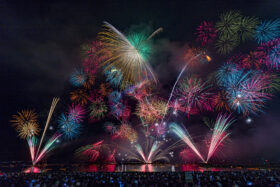 A Fantastical Evening of Light and Sound
A night of incredible beauty, set against the backdrop of the natural beauty of Kehi no Matsubara (Pine Tree Park). Red, blue, and yellow floating lanterns brilliantly light up the sea, while fireworks are fired off from offshore, filling the sky above with magnificent light and sound.
Date:
August 16

Traffic Restriction Information
Traffic is restricted in the area on the day of the fireworks show.
Parking lots become very crowded, so please refrain from coming by car.
If you park your vehicle within the restricted traffic area, please note that you will not be able to get your vehicle out immediately following the fireworks show.
Parking spaces are limited, so please refrain from coming by car.
Shuttle bus service is provided from the temporary parking areas to near the fireworks area (approx. 15–20 min. walk).
Following the fireworks show, leaving pedestrians are given priority, after which vehicles can leave.
Swimming, as well as navigating or anchoring vessels, is prohibited within the exclusion zone.

Traffic access

By car: Approx. 13 min. from Tsuruga IC on the Hokuriku Expressway
By bus: Take the Matsubara-sen line Community Bus from JR Tsuruga Station to Kehi no Matsubara Bus Stop (approx. 12–18 min.)
By bus: Take the Tsuruga Excursion Line Bus (Tourism Route) from JR Tsuruga Station to Matsubara Coast Bus Stop (approx. 15 min.)
By taxi: Approx. 13 min. from JR Tsuruga Station

Traffic Restriction Information

Traffic is restricted in the area on the day of the fireworks show.
Parking lots become very crowded, so please refrain from coming by car.
If you park your vehicle within the restricted traffic area, please note that you will not be able to get your vehicle out immediately following the fireworks show.
Parking spaces are limited, so please refrain from coming by car.
Shuttle bus service is provided from the temporary parking areas to near the fireworks area (approx. 15–20 min. walk).
Following the fireworks show, leaving pedestrians are given priority, after which vehicles can leave.
Swimming, as well as navigating or anchoring vessels, is prohibited within the exclusion zone.

Address

Matsushima-cho, Tsuruga City, Fukui Prefecture

Fees

Floating Lantern Sales
¥500 each
Sale Locations (planned): inside Matsubara Park (next to Matsubara Elementary School) and inside Matsubara Parking Lot